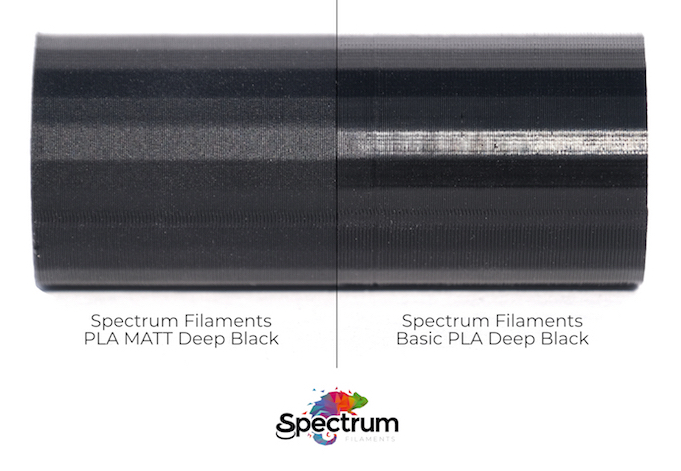 Spectrum PLA MATT is a PLA-based material with a chemical composition modified so that it would be possible to obtain matte surfaces of printed object.
The matte finish of printed items considerably improves their aesthetic properties and also minimises the visibility of layers on the side surfaces of printed items.
In addition, the material maintains all the features of PLA-based classic polymers, i.e. the easy and highly efficient printing, low shrinkage and very good adhesion between layers and also between the build platforms and printed objects. Further, the use of admixtures has improved the impact resistance and lowered the brittleness of printed items.